Welcome to the Cash Inc. Wiki
Cash inc. Is an incremental game that's about building up businesses and buying more levels and upgrades for them to increase income, and sacrificing your current progress (cash, everything bought with it, and fame upgrades) to gain fame, which increases the amount of cash earned from all businesses and can be used to buy upgrades.

This game is basically a re-skin of AdVenture Capitalist, so you may want to check out that wiki to find information that hasn't been added here yet.
About Game
Title: Cash, Inc. Fame & Fortune Game
Made by: Alegrium
Editors: Lion Studios
Genre: Simulation of Life
Price: Free (With in-app purchases)
Platform: Android ( LINK )
Size: 68 MB+
Downloads: 5M+
[NEW UPDATE | V. 2.0.4.2.0 | UPCOMING IN THE WIKIA]
PEGI 3
Video for game: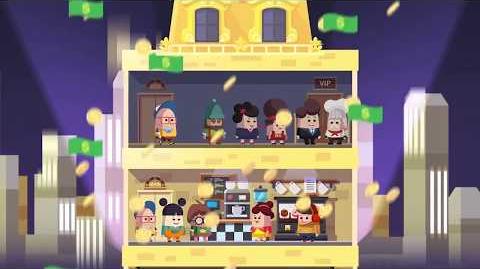 Avaible in different languages.
Cash Inc. is a game where you tried to be THE RICHEST PERSON on the planet by upgraded and buying foe shops with money and in exchange they produce more money!
In-App Purchases
Although Cash, Inc. is free to download and play, additional in-game currency can be purchased for real money from the App Store or Google Play Store in the form of In-App Purchases. However, all features of the game are open to players who choose not to make In-App Purchases. If you don't want to use this feature, please disable In-App Purchases in your device's settings. Cash, Inc. is available on Android and iOS devices!
Latest activity
[
]
Want to join our Discord server and discuss about Cash. Inc and the wiki? You can do so by clicking on this invite: https://discord.gg/mcXFHUQ
Wiki Activity
Want to know what is recently happening in this wiki? Want to view the most recent edits? Click the "VIEW ACTIVITY" button to see what is happening in this wiki right now.
Randomizer
Want to be surprised? Click the "ROLL THE DICE" button to land on a random page that you may have thought that never existed in this wiki before.